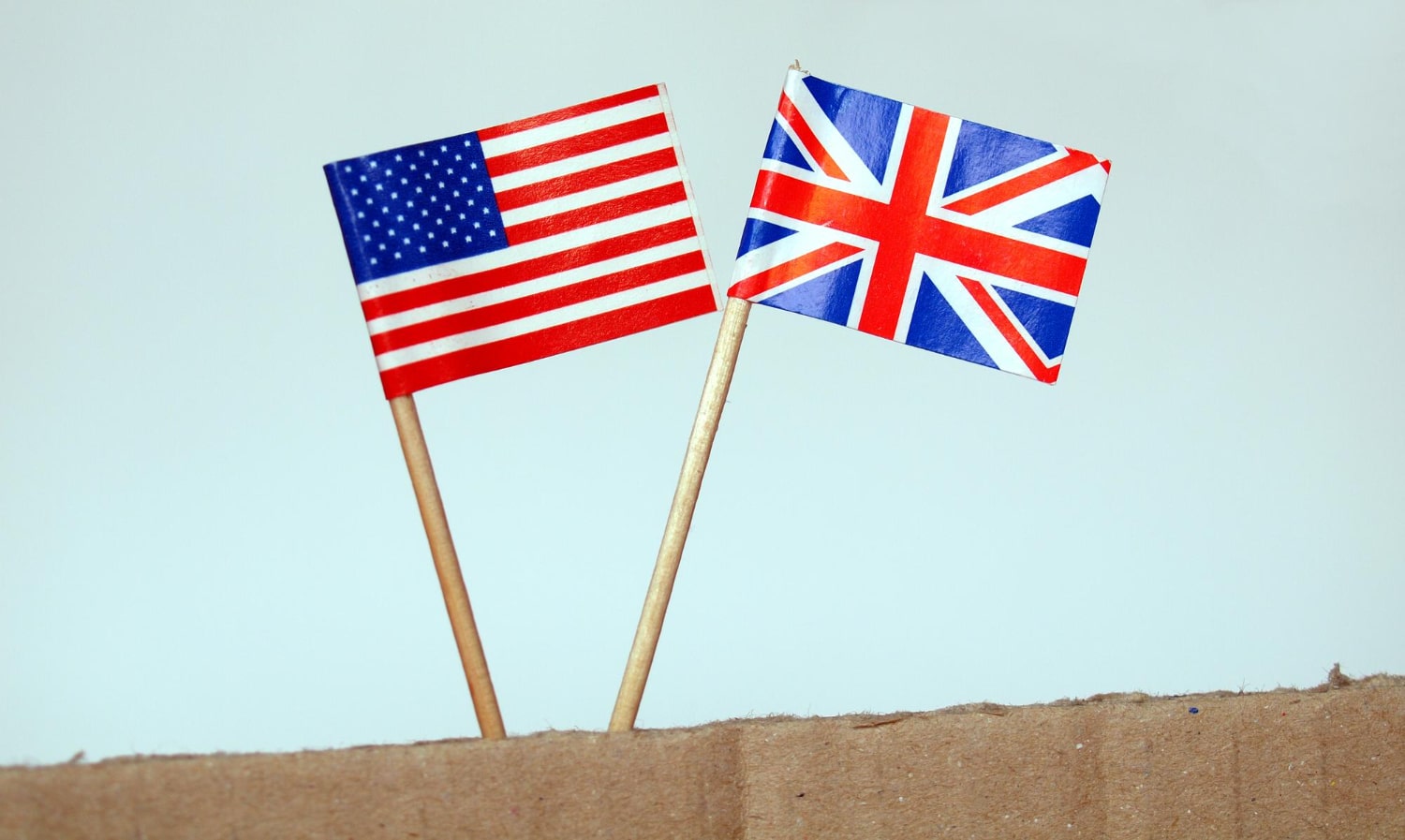 Have you ever wondered why Indian students frequently choose to pursue higher education in the US and the UK? While studying in these countries, one may anticipate a plethora of benefits, including the availability of scholarships, great employment prospects, top-notch educational chances, improved living standards, the ability to work part-time jobs, and much more.
A comparison of the UK and the USA is unavoidable because both of these nations draw a sizable number of overseas students.
Students should expect completely different experiences in the US versus the UK. The US and UK's educational systems, living expenses, employment prospects, and immigration laws all differ significantly. However, you must take into account which one provides you with the best amenities in light of your area of study, financial situation, and professional goals.
The main educational contrasts between the American and British systems will be discussed in this blog further:
Choosing your degree at the beginning of the course or afterward
Students are typically not required to declare their major until the conclusion of their second (sophomore) year in the United States. This provides you plenty of time for research and multiple rounds of changing your opinion. In addition to their selected course, students must complete required courses in fundamental topics like writing, political science, arithmetic, and science. According to estimates, 80% of US college students switch majors at least once. The UK, on the other hand, has very few, if any, additional core topics and mandates that students select their majors before they even set foot on campus.
Mid- to late-August is when most US universities start their semesters, while smaller liberal arts colleges may start later. The second semester usually starts in early to mid-January after a fairly long break that often starts in mid-December. While Thanksgiving falls toward the end of November, universities that use a different schedule, such as a trimester or quarter-based system, might start their winter vacation earlier.
In the study in the UK, the academic year is a little bit more diverse. While the majority typically employ the semester system, several universities also employ the trimester and quarter systems. Many institutions have a slightly longer academic year since they begin in September or October and end in May or June. The academic year is less conventional in the United Kingdom, thus if you decide to pursue your studies there, your university may employ a quite different timetable.
The cost of the same course varies amongst colleges. However, to give you a general idea, below are the average costs of attending college in the UK and the US:
UK – from #10,000 to #26,000 annually
US: $15,000 to $40,000 annually;
Recognize that some programs, such as engineering, medicine, and the masters in USA and UK, are more expensive than others.
Student residence halls are available in both countries. They are nearly equal, although in the UK, having a bedroom to yourself is more common, in the US, sharing a bedroom with at least one other person is highly likely. After their first year, however, students in the US might have access to other accommodation choices, such as off-campus housing or private lodging. Additionally, dormitories in the UK are more frequently self-catered, whereas, in the US, students typically have access to a variety of full food alternatives. One potentially important distinction is that in the UK, students typically pay a small charge for cleaning services, which is common in residence halls.
The lengths of courses are one of the most obvious distinctions between studying in the UK and the USA. For all levels of higher education and masters in the UK, the UK almost always offers shorter courses than its American counterparts. In the UK, a bachelor's degree typically takes three years, whereas, in the US, it takes four. A master's program normally lasts one year in the UK and two years in the US. Finally, a Ph.D. will typically take between 3 and 4 years in the UK (with few exceptions for specific courses), compared to between 5 and 7 years in the USA. Although it may be simple to draw judgments regarding quality vs. quantity, there is very little evidence to support either position. However, if you spend an additional year in school, cost becomes a consideration.
In terms of culture and amenities, the USA and the UK are vastly dissimilar nations. The USA is a diversified nation in terms of both its people and its climate. Depending on where you want to go to school, you can live in a bustling East Coast metropolis like New York, Washington, DC, or Boston, or in California or Florida near a beach, close to the Canadian border and snowy landscapes, or near the snow and woods of the Rocky Mountains. Even while the UK boasts amazing towns like Birmingham, Manchester, and London as well as stunning beaches and coastline, there is less variation there. The UK is the place to go if you know what kind of atmosphere you'd like to study in, but if you're eager to see various climes and cultures, then the USA would be a better fit.
Conclusion
Although both nations offer excellent educational opportunities, there are pros and downsides to each system's unique approach to education. You should examine the different distinctions stated in this article when deciding whether to pursue your education in the US or the UK, specifically the length of time required to complete the degree, the cost of tuition, and whether you prefer a degree program with more depth or breadth. After completing these steps, you will be able to identify the ideal country for you. We have tried to cover all the important points that will help you in deciding between the UK & USA. We wish you can decide and this whole information helps you out. For in-depth information, you may consult study abroad consultants.