ABOUT
VISION INTERNATIONAL
Founded in 2013, Vision International has been enhancing the lives of students by shaping them into globally recognized professionals. We ensure that every student goes through a hassle-free admission process. Your vision of achieving global dreams becomes our mission, be it identifying the right university or choosing the ideal destination as per your area of interest, we promise seamless support through all the phases.
We understand how big this step is for you and your family. Vision International is focused towards making your studies abroad easier and convenient, our assistance extends to helping students out with scholarships, financial aid, travel arrangements, pre-departure counselling, and more. By now, we have sent more than 2.5k students to numerous esteemed institutions.
From showing you the right career path to making sure your reach your dream destination without any discomfort, you can completely count on us.
Starting a journey in a new country & aiming for a promising career are some of the biggest decisions of your life & any hidden or unexpected situation can disturb the momentum. We promise you crystal clear guidance for your overseas education
The simpler we can keep things for you, the more understandable and practical it will be for you, it's as simple as that!
We take complete accountability for what we promise. We ensure that as a team, our focus is on a successful outcome for you.
Our individual differences strengthen our teams, the trust and respect we have for each other infuses passion into the main objective of bringing your study abroad dream to life.
Advising and guiding for abroad education often has some critical aspects, we guarantee utmost honesty from our end to make sure you take an informed decision.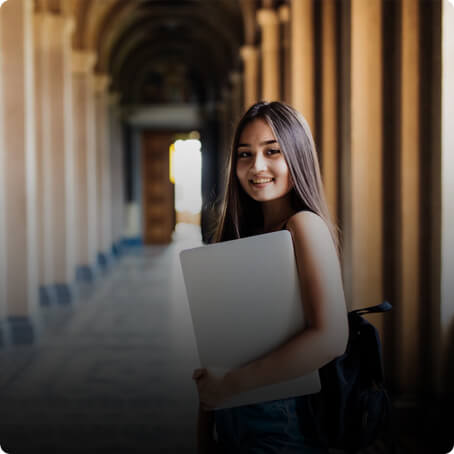 We recognize the importance this decision holds. In order to ensure that you have the exposure and scope to learn and grow in your career, we help you finalize the right university for you by understanding your interests and expectations. We take a lot into consideration before giving you potential options for the ideal foreign university and destination for you. Your financial scenario, scholarship needs, future plans, etc. are the factors we understand first, to assure that you make a smart and informed decision for yourself. Our exclusive recommendations are fit to channelise your talent and interest in the right direction.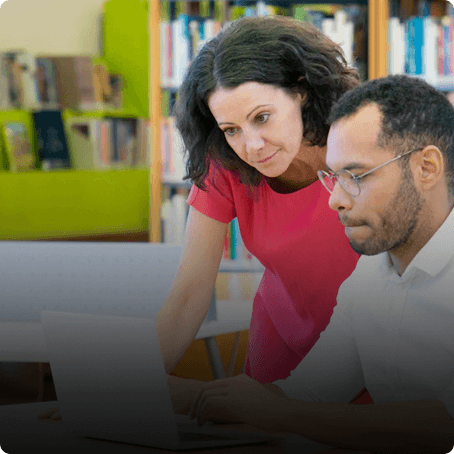 We take all the efforts to make sure that you receive clarity and confidence for your career abroad, through consistent and insightful guidance. Since most of the foreign colleges and universities have their own specific requirements, we pay attention to every detail while carrying out the application process. Your documents are compiled, reviewed and analyzed by our experts to negate errors if any. After the documents are submitted to the university on time, we constantly stay in touch with you to take updates on admission confirmation and offer letters.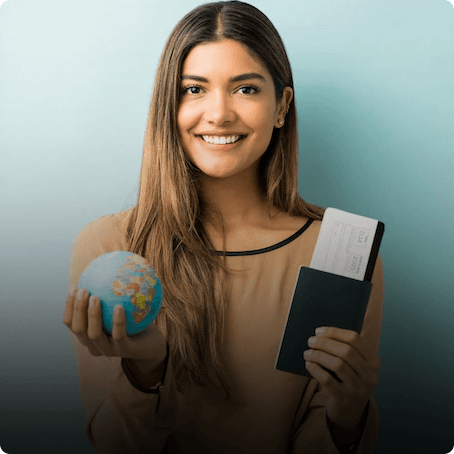 After everything is done and completed, we move on to the Visa application, so that the ticket to your ambitions gets confirmed and you start preparing for your departure. Vision International has a 99% success rate for visa approvals for multiple destinations. We simplify the extensive procedure of visa application through thoughtful assistance. From filling up applications and collecting financial statements to providing training for mock interviews, we offer free end to end visa guidance for all the countries.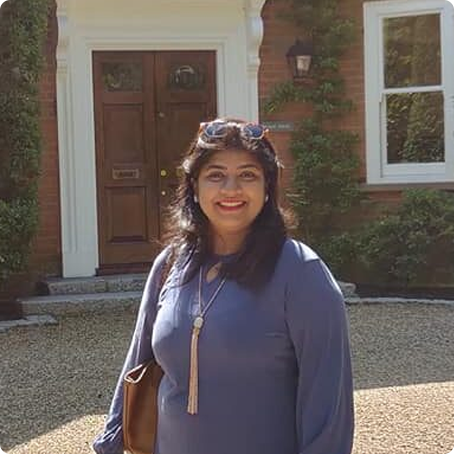 Mrunali Kulkarni
Founder & CEO
Mrunali is the Founder of Vision International. Her background in Commerce and her initial job profile of working in Human Resources took a sudden turn when she realized that from the time she was 14, all she really wanted to do was to start a venture of her own. Mrunali's passion is actually being passionate! No kidding – A passion for doing good to others, a passion for simplifying conversations with her students, a passion of being true to herself.
From being known as EM's Overseas back in 2012 at launch – to Vision International currently, Mrunali has come a long way. She believes in the end-to-end self counselling approach which basically means spending all (almost) her time looking at student needs, nurturing each student so they can achieve their education goals and ensuring they have everything they need before they depart for higher education.
She truly believes in "Winners are not born, they are self-made" and fosters the same principle amongst everyone she deals with.
In her free time, she enjoys long drives, sipping her favorite smoothie at a sea-facing coffee shop, talking gibberish with her tiny nephew, speaking for hours on the phone with her can-barely-count-on-fingertips close friends and playing with new recipes in the kitchen!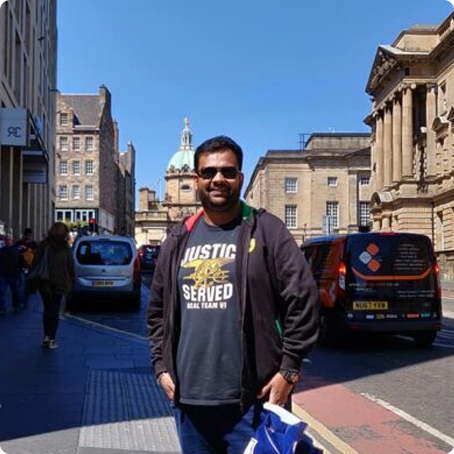 Rohit Kulkarni
Co-Founder & COO
Rohit joined Vision International as Chief Operating Officer in March 2019 while he started out in 2005 with the Hutchison Group. 4 years later (In 2009) he was one of two candidates out of 70 to be picked to pilot the Customer Care project for Vodafone launching in Qatar. After having spent 3 years, he returned to India only to be picked back up by the Hutchison Group as a Consulting Mentor in the Retention vertical.
Having been raised in Mumbai, Rohit completed his Commerce graduation in 2007, managing both work & study at the same time. He is most interested now in seeing the company grow to greater heights. With a rock solid admissions team working with Mrunali & him, his plan is to expand operations in key areas in the city strengthening partnerships with Universities & Colleges in the country as well as overseas.
Rohit loves spending time playing snooker and cricket with his buddies. He loves watching Masterchef Australia but barely steps into the kitchen to cook (of course he does the dishes!). His dream is to have a sea/beach-facing house in Mumbai – actually he loves Goa too, so he'd want a similar second home there!
Get a Free Consultation
with the Owners of Vision International