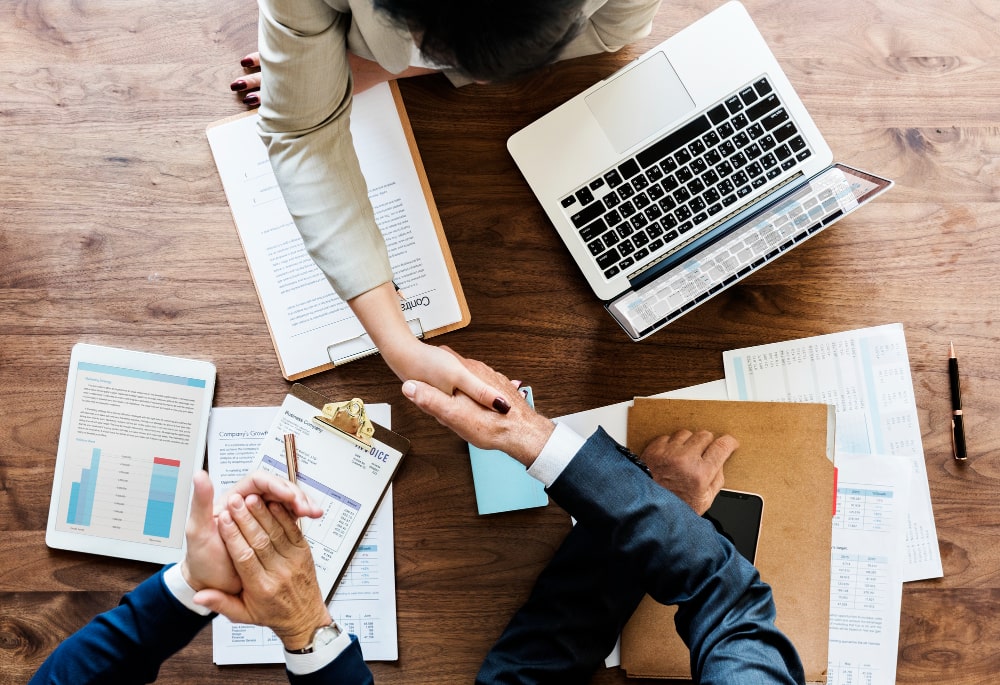 Studying abroad is always a combined effort, and while students and parents make sure they leave no stone unturned with the preparation, study abroad consultants also have an integral role to play. Because no matter what country you choose to study in, preparation for the same can cause a lot of stress and work if you try to do it all alone.
There are N number of things you need to look after apart from selecting the right study destination, university, and academic program, and keeping a tab on those all at once is a task on its own. With the stress of the growing competition to get admission to the best universities for a limited number of seats, it becomes even harder to catch up with your preparation, exams, interviews, and admission process all at the same time and do it right. For this, you need extra support who has the expertise and can provide that much-needed support for foreign education. And professional overseas education consultants exactly help you with that.
Who are overseas education consultants, and how do they help in your study abroad preparations?
Study abroad consultants are a team of expert consultants and guides who help students pass through the hurdles toward their dream of studying abroad and experiencing what it has to offer. Abroad study consultancy covers students with a broad range of services under one single facility, enabling students to access guidance and support in every aspect of the preparation. From selecting a country, university, course, and beyond, you get everything sorted at a call or appointment.
You can always rely on some reputed abroad study consultancies, such as Vision International. They cover all your requirements and offer expert supervision on the aspects you believe need the most attention in your preparation for abroad studies.
Here's what you will likely get when you work with study abroad consultants.
Education and Career counseling:
Having a clear idea about what you want to achieve by studying abroad is one of the first things students need to address. Many students have a clear vision for the same, but others feel lost without any goal. Studying in a foreign land gives you ample options in terms of country, university, and study courses spreading across every imaginable field. For this, an aim is crucial for your journey. If you aren't clear on your goals, you will likely find yourself lost in a slump of options. Study abroad consultants here remove this ambiguity in students related to choosing the best from extensive choices.
The team caters to each student's individual needs by identifying students' interests, priorities, and qualifications and helping them choose the best options while streamlining the process for them for the same.
Study abroad country, university, and course selection:
Country and university selection is one of the complicated processes, especially if you aren't sure where you want to land. The eligibility and deadlines are again one of the most important selection criteria that turns out as a setback for students, as it requires a lot of research and timely action.
Consulting study abroad consultants can ease the process for you. The experts help you pick the best country and course based on your academic strengths and weaknesses, financial capacities, subject of interest, plans, and goals. Along the side, they will also provide an estimate on the tuition fees, visa, and other living expenses according to your set budget.
Assistance in test preparation and application process:
Post-university shortlisting and selection, the consistent start with the application process in line with the university requirements, and preparing the necessary documents. You get covered with the most important documents such as SOP, recommendation letters, CVs, etc. The team also applies to universities on your behalf to ensure there is no scope for errors, ensuring you receive a positive response from your chosen university.
Also, overseas education consultants provide comprehensive test preparation services for English proficiency and other academic exams, such as IELTS, TOEFL, PTE, GMAT, GRE, and SAT. The team handheld students in test preparation while offering practical tips to master the tests well in advance so that students give their best on the actual test day.
Visa application and financial aid:
Visa application can be overly stressful for you if you're not well versed with the process, rules, and everything. There are high chances of getting a visa rejected even with perfect grades and qualifications. By enlisting the help of consultants, most visa-related procedures get looked after by them, adhering to current rules and regulations and the type of visa you require. As a result, you stay on the right track with the visa application process, and your chances of acceptance get enhanced.
Let's talk about the financial part. If you are looking for financial aid to support your studies abroad, you can connect with a consultant to make the process easier and simpler to secure your finances through scholarships or loans. The abroad study consultancy can put their valuable resources into making sure you receive aid in your time of need so you can be free from financial worries.
Pre-departure support and travel assistance:
If you have never traveled alone before, pre-departure support is what you should seek from expert consultants. It will be quite helpful for you. Studying abroad is a big decision. There are a lot of things you need to know and follow in terms of rules and other facets of life as an international student. With pre-departure sessions, the consultant makes the students aware of the various travel aspects like airport pick-ups, accommodation, foreign exchange, and more. The purpose of this session is simple: to ease the students from travel anxiety.
When it comes to traveling, especially in a foreign land, it's always important to start early to save more on bookings and avoid end-moment hassles. Professional consultants understand the importance of it. Hence covers you with this aspect too. So basically you are free from the pressure of timely bookings and other traveling-related things. Your chosen abroad study consultancies will help you book the air tickets for a date convenient to you by selecting the airlines that offer the best fare and facilitate excess baggage allowance, making your journey affordable yet comfortable.
As you have seen, there are more pros to connecting with study abroad consultants than choosing to do it yourself. Studying abroad isn't as easy as you are bound to face hurdles along the way. Having professional support who got your back in need makes the journey worthwhile. Are you preparing to study abroad? Connect with Vision International to experience one-of-a-kind services that ensure you receive the best possible guidance and support in every aspect imaginable, so you can achieve what you intend from studying abroad.