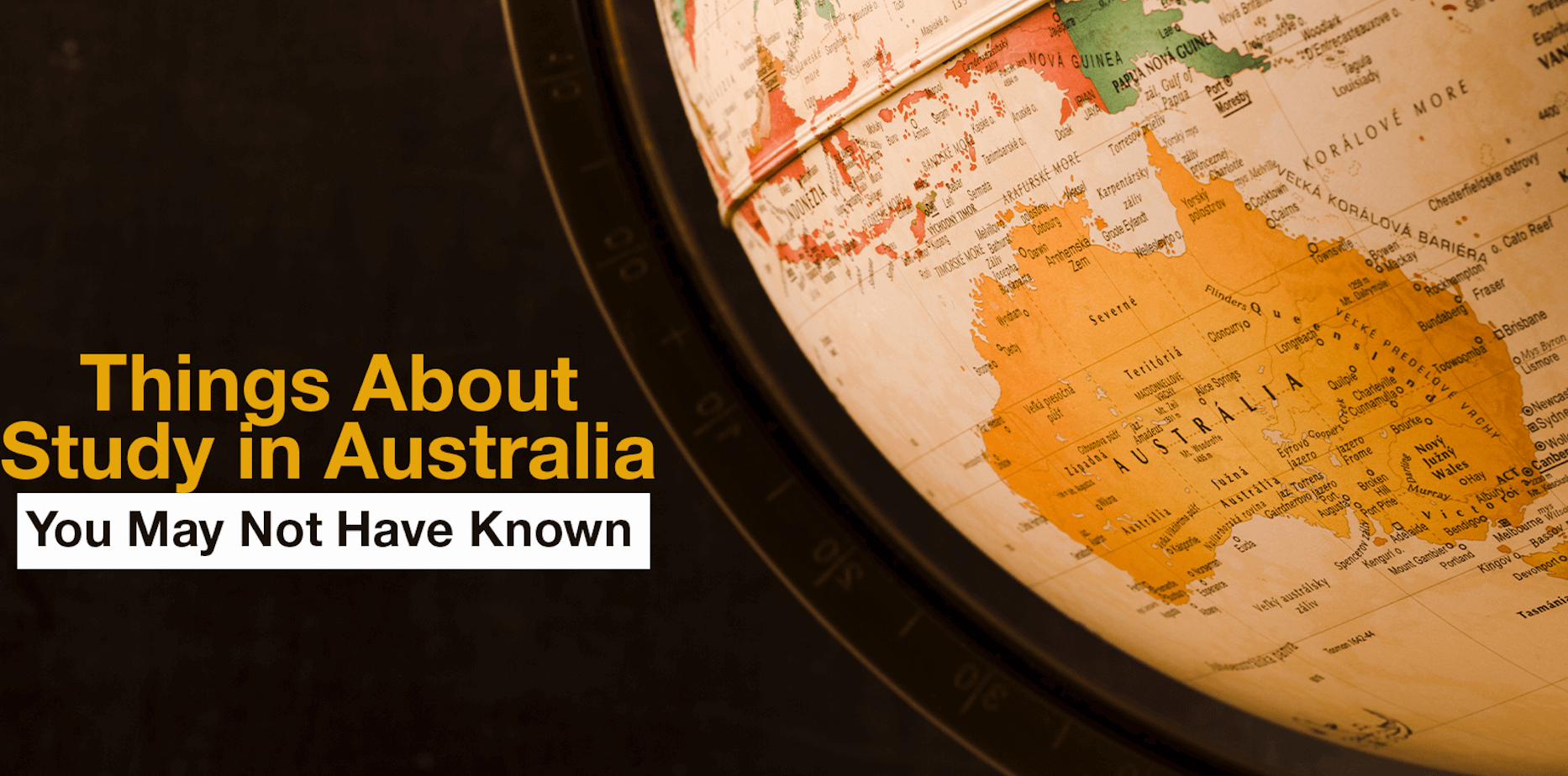 In the last few years, Australia has emerged as one of the most sought-after destinations for international students all over the world. Not only does the country have some of the most renowned educational institutes, but it is also known for its huge variety of wildlife and landmarks. If you are determined to study in Australia then here are some things that you might not know about the country:
Australia is a pretty popular destination for international students
Every year, more than 5 million students study internationally and over 860,000 foreign students every year opt for overseas education in Australia, making it the third-largest destination right after the US and the UK. While the statistics took a hit due to the pandemic, as it did for everywhere else, it was still a number impressive enough to let Australia hold its place as the third most popular destination.
Flying to Australia will have you experience severe jet lag
The time difference between Australia and other parts of the world is rather prominent unless you live in a neighbouring country. Australia lies in the eastern-most part of the earth and experiences day and night a lot different compared to most places. It might even take you a while before you adjust to your new time zone but you will, eventually.
You must get a student visa
If you plan on staying in Australia for more than three months, which is most likely the case (assuming you will at least apply for a year-long course or program depending on your field of interest), you will need to have a student visa. You will only be granted a student visa after meeting certain requirements like financial requirements, English proficiency requirements, Genuine Temporary Entrant (GTE health as well as character requirements. it is rather easy to get a student visa in Australia compared to other countries. After enrolling for a full-time study course, you can apply for it under Subclass 500. The visa costs around 420 AUD.
Education fees in Australia are expensive, to say the least
While Australia is a very popular study destination among international students but you must know that it is also substantially expensive. The education fees for a bachelor's degree would normally cost around $22,700, whereas a master's degree, empty your pockets by around $14,400 and a doctoral degree would be somewhere around $10,060. These might be the average fees for the respective degrees but remember that your chosen field also plays its part in determining your fees.
Australia has an impressively high acceptance rate when it comes to admission in comparison to other developed countries. As long as you meet the Visa and admission requirements and validate the fact that you have the funds to support your tuition, there are high chances that you will be accepted to study here.
Australia is massive and arid
Australia is the 6th largest country in the world with only 6 states, making the cities very spacious. If compared, Australia is 2.4 times bigger than India geographically, so naturally, the roads are wide and buildings are built out, not up which is a reason why you won't find as many skyscrapers here as compared to China or the US. Since everything is so spread out, you might feel as if there are fewer people here compared to densely populated countries like India and China. It also happens to be the driest place on earth with mostly a warm desert climate all year round.
Well paying jobs are available for students who want to make some money
If you think that student visa and college fees put a dent in your pocket, then here is a way that you can make up some of it. As an international student who is residing in Australia while on a student visa, you are permitted to work for a total of 20 hours a week during a schooling session and full time during a holiday. This could be a great way of earning for you. If you think that it is an expensive country to live in, it makes up for that with its rather high minimum wage, which is $740 per week or $19.49 per hour.
Australia has some of the best universities
Out of the top 100 ranked universities in the world, 6 of them are in Australia. It has a comprehensive curriculum, highly qualified faculties and a great reputation all over the globe which is why many students opt for education consultants for Australia. (Title: education consultants in australia)The best university here is the University of Melbourne which stands at the 32nd position in the world.
Your student visa can be revoked
If the Australian government can give you a student visa to pursue education on their land, they also hold the power to revoke it and deport you in case you fail to abide by any of the rules stated for international students. The most common rule that students often break is working past their working restrictions. When the course is in session, an international student cannot work more than 20 hours a week but during holidays there is no such restriction.
Freedom on when to start lectures
Just like Australian students, even international students have the flexibility to start university either in the first semester, starting in March and ending in June or the second semester which commences in July and finishes in the month of October. If you wish to start in the first semester itself, then your application must get to the university by December. If you are looking for some guidance regarding your joining period and the procedure around it, you can opt for an Australian education consultant.
You can be a permanent Australian resident post-graduation
Many students wish to stay back in Australia after their graduation and get a permanent visa. It can be done by expressing a desire for the same through the Department of Immigration and Border Protection's Skill Select migration program. It is an online service that enables its applicants to be considered for a visa given to skilled individuals.
One drawback that comes with a high minimum wage is that businesses tend to hike the prices of their goods to match with their workers' pay. Prices of even simple foods in Australia are high. Simple things like a cup of coffee will cost you around AU$3.35, a loaf of bread around AU$2.80 and a litre of milk will empty your wallet by around AU$2.
Socializing here is a piece of cake
It is very easy to make friends in Australia, thanks to a large number of foreign students, making it easy to relate and talk to one another. It will also bring you in contact with other cultures and learn about them which can be beneficial when working with international companies.
There is a lot that Australia has to offer. If you are set on coming to Australia then get ready to have tons of new experiences. Irrespective of your choice of study abroad program, you will most definitely get used to Australia's famous laidback attitude, love and appreciation for nature, and its overall contagious good vibes.