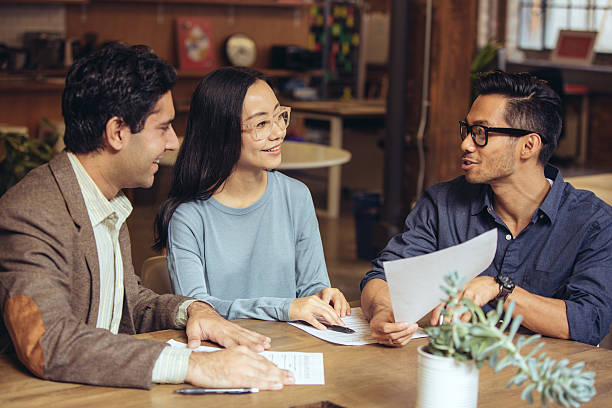 Studying abroad rules students' thoughts more than anything, which seems plausible considering it subjects them to a learning experience like no other. But, not to forget, studying abroad doesn't come cheap. It takes a lot from your end in terms of preparation to reach the aspired study abroad destination. Having the right team of consultants by side that works on every aspect of your dream, one can put a lot of workload off their shoulders. Having that said, the presence of tremendous study abroad agents spurs the students to confusion and derails them to choose the right one. So, here is sharing some of the parameters that students and parents may utilize to select the right overseas education consultant.
Features that make up for a good education consultant for study abroad
● Posses commendable knowledge of the industry
A deserving overseas Education consultant would be the one having incredible knowledge of the industry. They must be well acquainted with the procedure, the latest immigration laws and be competent enough to share good advice.
● Must hold experience with the placements
A student consultant must have a considerable amount of experience in the industry to be recognized as a matched choice. Also, check if they have documented records of student placements with their respective colleges and study abroad destinations.
● Must have excellent communication skills:
A professional team of overseas education consultants should have exceptional communication and interpersonal skills. A professional abroad education consultancy must be able to express their services proficiently, irrespective of the language. A consultant who understands your needs and preferences before suggesting the possible options also indicates having good communication skills and must be checked before making a choice.
● Must be Patient and Understanding
An education consultant's purpose should not be getting as many candidates as quickly as possible. A good consultant must be kind and patient enough to understand and relate to you and your situation and then help students find the right institution and give important information along the way accordingly.
● Offers career assessment based on student's career goals
The correct career assessment can impact your decisions as well as your future for good. A good education consultant can put you on the correct path, right from selecting your study country, type of programs to what to look for in schools, etc. Ensure that the particular overseas education discusses all the factors related to academic & personal matters and suggests the universities based on your career goals & financial situation. Also, he/she offers you all of the required information about the university/college of your choice.
Offers Financial Assistance
We all know how much studying abroad can hurt ones' bank balance, and not everyone can bear such hefty expenses. In such a case, the overseas education consultancy must cover you with financial aids like scholarships and loans and assist you in putting up-to-date and error-free applications for the same.
● Has the right tools at hand
An ideal education consultant should be well-versed with the latest technologies for quick communication for follow-ups and information gathering, all of which will help in timely, error-free application submission and enrollment of students to their preferred universities.
Below are a few steps that will help you decide on the best study abroad consultant:
● Make sure to visit the underlying consultancy website and examine their portfolio in detail, like what services they provide, their approach towards the study abroad preparation for students, do they cover the aspects you need in preparation for studying abroad or not and more.
● Visit the company's office or website and check about their license, expertise, past experiences, placements, and more to confirm the authenticity of the consultancy.
● The reviews are the best resource to evaluate the reliability of any service or product. So visit the company's website or social media channels and check reviews of their former students and alumni to see if that consultancy is a good fit for you or not.
● Check for additional services they provide like test preparation services, visa interview assistance, pre-departure support, and more.
Choosing the right education consultant is just like selecting the right university for studying abroad. Having the right associates can turn out to be a beautiful journey. Your study abroad preparation, right from the application process to documentation and the visa approval, is sure to be sorted out. Make sure you select the consultant only after thorough research, one that has the experience, all the required information, and focuses on your needs. Parents are advised to research from their end, to make sure their child gets the best of the services and tools to accomplish the goal of studying abroad.
If you are still confused, facing trouble making the best choices for study abroad, or looking for a hassle-free way of your student visa process, connect with the best education consultants in Mumbai. Book a free appointment with Vision International today.